Hi

&

,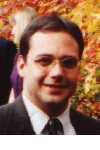 and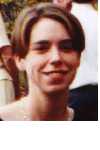 are coming over tonight for the X-files. I even have h'ordeurves (however you spell that)!
This is what I did today. I put up shelves! Aren't they great!? I have this little tiny studio apartment and I have boxes and boxes of books and nowhere to put them. They've been stacked in the bathroom and all over the place. It's awful. So today I went to the hardware store for step one: buying a stud finder and I ended up with all the materials and lots of advice. A very nice old man talked me through the whole thing. I asked him if I need to buy a level and he said, "Look, I can sell you the whole store, but you're only putting up shelves." :)
Now that I can put up shelves by myself, I'm wondering if I really need a man in my life.
Here are my two half sisters:
Maryam

and Ida

.
Here's me and Ilana (remember her?) in Iceland freezing our butts off: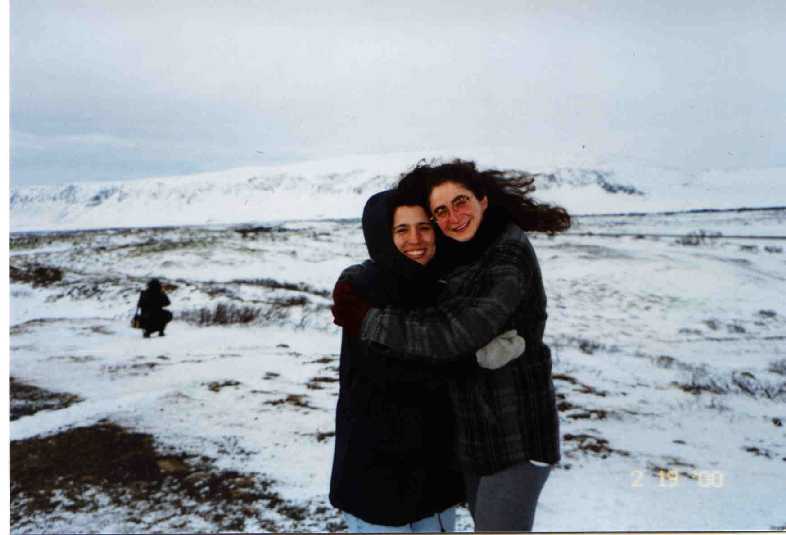 And look it's Missy and Josh!
I cut up my scanned photos into "head of Missy" "head of Josh" etc. My scanner is nice, but the software that came with it sucks! I have to upload the scanned pictures to my website and then download them at work to do simple things like cropping. It makes me mad! But not mad enough to the return it. The scanner was only $40 so I had low expectations for it anyway.
This is my new look, what do you think?

Take care,

----- Original Message -----

Sent: Sunday, November 05, 2000 7:50 PM

Subject: Re: HOT XXX SEX NAKED DONKEYS




> Ha, I almost put a block sender on you because of the title!!! :-) Glad I didn't.
>
> We've been in Virginia for the past week so I just got this. We saw EVERYONE from down there. Most of them asked about you and how you were doing. Kirstin, Heather, Trisha, Lori Lovejoy....they all wondered if perhaps you had done something dreadful to get yourself un-invited from the party last night. :-) No, I just told them that you had moved. We had nothing to do with it.
>
> ANd, no, we couldn't see the pictures of ourselves. Send 'em again. Now I'm dying to see them. I'll try to scan some pix from Missy's wedding so you can see them. Maybe I'll have some time in a few days. We're going to Scott's Mom's for her birthday tomorrow.
>
> Bye for now, X-Files comes on in an hour. Gotta prepare. :-)
>
> Collette
>